LCA Staff
President & CEO, LCA & LCIA
Gregory is the President and CEO of the Louisiana Chemical Association (LCA), which represents the interest of 66 chemical manufacturing companies in Louisiana. The Louisiana Chemical Industry Alliance (LCIA) is a partnership of Louisiana's chemical plants, their suppliers, contractors and vendors.
Greg is a native of Baldwin, Louisiana. He is a 1983 graduate of Louisiana State University (LSU) where he participated in football and earned four varsity letters. Greg served on the boards of Baton Rouge General Health System, YMCA, Fidelity Bank, Capital Area United Way and the Baton Rouge Area Sports Foundation. He currently serves as Vice President of the National Letter Winners Board, member of Our Lady of the Lake Hospital Board, Baton Rouge City Club Board and a member of the LSU Alumni Hall of Distinction. His hobbies are golf, tennis, fishing, sports broadcasting and hanging out with his sons. Greg served as an analyst for Cox Sports Television broadcasting LSU Football games for over ten years.
He is married to the former Adrienne Boutte' of New Iberia. They have two children, Gregory II and Myles.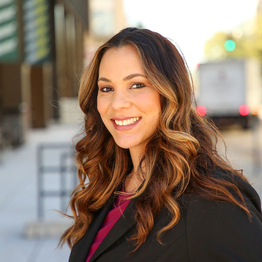 Manager, Legislative Services
Brandy Ambeau is the Manager of Legislative Services for Louisiana Chemical Association (LCA), which represents the interest of more than 60 chemical facilities throughout the state. She joined LCA in 2013 after a stint of more than five years working for the Louisiana Department of Health and Hospitals.
Brandy received her paralegal certificate from LSU in 2006 and in 2014 graduated from the University of Louisiana at Monroe with a Bachelor's Degree in Health Studies.
She is a native of Baton Rouge and currently resides in Zachary, La.

Vice President Environmental and Legal Counsel
Tokesha Collins-Wright is LCA's Vice President of Environmental Affairs and Legal Council. She is responsible for directing LCA's environmental and legal programs and serves as staff liaison to the LCA Environmental and Legal Committees and its Sub Committees.
While in private practice, her work involved most aspects of environmental regulatory law, including permitting, compliance, enforcement and transactional issues, as well as litigation matters. She assisted in the representation of local, regional, and national clients in a variety of environmental matters including, regulatory proceedings, Title V and PSD air permitting and enforcement actions, environmental compliance and audits, due diligence and environmental issues in mergers, acquisitions and reorganizations, and rule making efforts at both the state and federal level.
Donald Fondel is the Director of Health and Safety for the Louisiana Chemical Association. He started his career as a Health, Safety, and Industrial Hygiene Specialist for leading producers in the Petrochemical and Oil and Gas Supply Industries.
Donald also was an active member and volunteer leader in many Safety and Health focused organizations including the American Society of Safety Professionals (ASSP), National Safety Council (NSC), American Industrial Hygiene Association (AIHA), and American Public Health Association (APHA). Donald currently serves on the NEXT GEN board of ASSP Foundation and was named Young Professional of the Year in 2018 by ASSP.
Donald is a native of Lake Charles, Louisiana but spent most of his young adult years in New Orleans. He studied Health Science at Dillard University and went on to complete a Master of Public Health (MPH) at the Tulane School of Public Health in Environmental and Occupational Health Science with a certificate in Industrial Hygiene in 2016.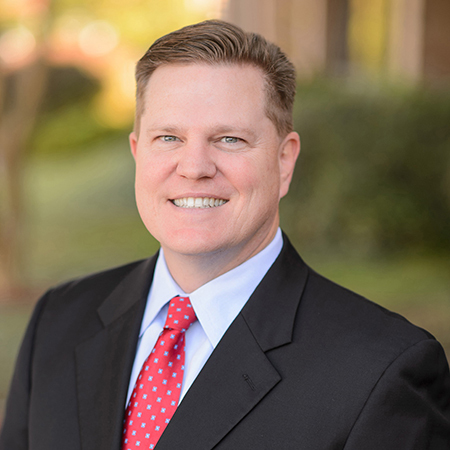 Vice President of Political Affairs
Brian is Vice-President of Political Affairs for the Louisiana Chemical Association (LCA), which represents the interest of 65 chemical manufacturing companies all over the state and the Louisiana Chemical Industry Alliance (LCIA), a partnership of Louisiana's chemical plants, their suppliers, contractors and vendors.
With more than 18 years of experience representing the business community, forging relationships with policymakers, lobbying, fundraising and working in political campaigns, Brian has earned a solid reputation as a champion for manufacturers and job producers in Louisiana.
Before joining LCA and LCIA, Brian served as Vice President of Political Action for the Louisiana Association of Business and Industry (LABI), where he directed and coordinated endorsements and political spending on behalf of LABI's four independent political action committees (PACs), with the goal of electing pro-business candidates to advance principles of the free enterprise system and foster economic growth in Louisiana.
Brian also worked as a floor lobbyist and directed several Issue Councils for LABI.
In 2008, he was awarded the Lobbyist of the Year Award from the Louisiana Association of Lobbyists in recognition of his tireless efforts on behalf of the business community to help pass meaningful ethics reforms in Louisiana.
In 2005, Brian served as the Director of LABI's Small Business Disaster Relief Fund where he helped to raise and distribute more than $1.7 million to help Louisiana small business rebuild in the aftermath of Hurricane Katrina.
A native of Carencro, Louisiana, Brian is a 1998 graduate of Louisiana State University (LSU) where he studied marketing and political communications. Brian and his wife, Melissa, are the proud parents of two girls. Together they attend Our Lady of Mercy Catholic Church in Baton Rouge, Louisiana

Executive Director, LCIA/ Director, Workforce Development/Education
Lisa Pulizzano is Executive Director for the Louisiana Chemical Industry Alliance, a partnership between members of the Louisiana Chemical Association (LCA) and businesses that provide products and services to LCA companies. Lisa also is Director of LCA's Workforce/Education Committee.
Before joining LCIA in 2002, Lisa worked for the Louisiana Chemical Association along with the Environmental, Health & Safety Committees.
Lisa graduated from Southeastern Louisiana University with a bachelor's degree from the College of Arts & Science.
Tisha White
Tisha White is the Director of Finance for Louisiana Chemical Association.
A lifelong resident of Louisiana, Tisha has more than a decade of accounting experience, most recently with the Louisiana Dental Association. She is currently in the process of acquiring her Bachelors of Science in Accounting.
Tisha has been married for more than 25 years and has two children and one grandchild.